The human being is quite curious. Indeed, of all the feelings he can experience, fear is one of the worst, and yet he is always looking to find it, for his pleasure. Films, series, comics, and video games, there is no shortage of media to scare oneself, and today we are interested in video games. It's okay to scare yourself with a video game while letting your brain grow bigger, right?
So be careful, we are not going to put the great classics of horror games in this top. No Resident Evil or Silent Hill (well almost). We only give you a big, hardcore thrill here.
10) ZOMBIU
ZombiU is one of the first titles to be released on Nintendo's last home console at the end of 2012. This game marked a new stage in horror gaming, especially thanks to the Wii U's Gamepad which is used very efficiently. The experience is very immersive. Zombies will give you a hard time. If you die after spending an awful lot of time picking up heaps of handy items, you won't have them anymore, because you'll just be a new character. It will therefore be necessary to find your corpse in this post-apocalyptic London in order to take back these hard-accumulated objects.
9) DEAD SPACE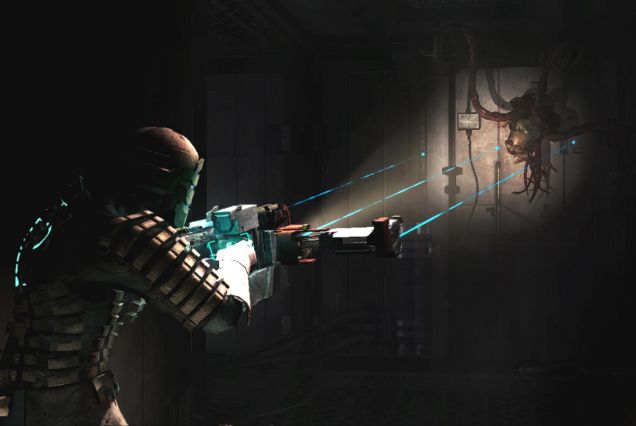 The Dead Space series, like ZombiU, brings a breath of fresh air to the world of horror games. Many games in the 2000s tried to move into space to scare players, but few are at the level of Dead Space . And even if the other two episodes that followed it are slightly worse than the first, it is a pleasure to play this title from EA. Walking through empty and dark hallways at the risk of being attacked by a mutant creature, or not for that matter, it's a feeling you never tire of. And it is not Isaac Clarke who will tell you the opposite.
8) CONDEMNED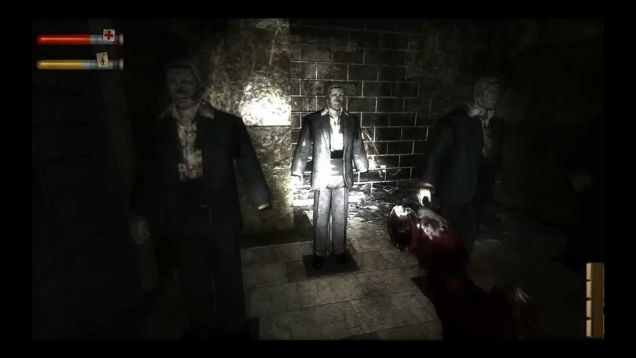 Creepy. A word that sums up the Condemned game well . A lot of horror games come in first person view but very few are as damn good as this one. Granted, the story goes a bit like a nutshell when we hear about an alien conspiracy and other nonsense, but hey, it's no worse than most of today's horror movies. Special mention for the enemies who hide on purpose to freak us out while we are fighting with them.
7) ALIEN: ISOLATION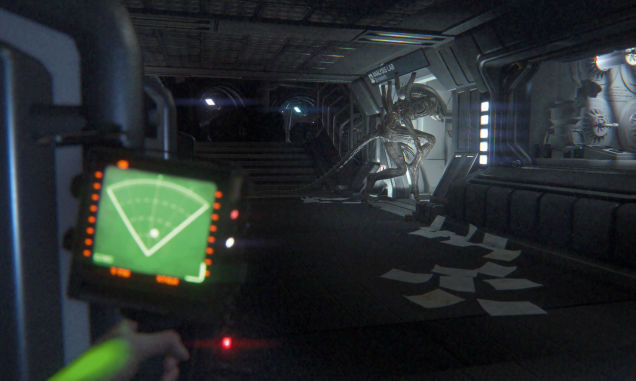 The world of video games and even the cinema have not been kind to Ridley Scott's offspring. The bet was risky to thrill the public after a lot of bullshit made with the Alien saga (we always try to forget Alien 4). But Alien: Isolation holds the bet and manages to freak us out . The game is quite long in some sequences but we forgive it.
6) SIREN: BLOOD CURSE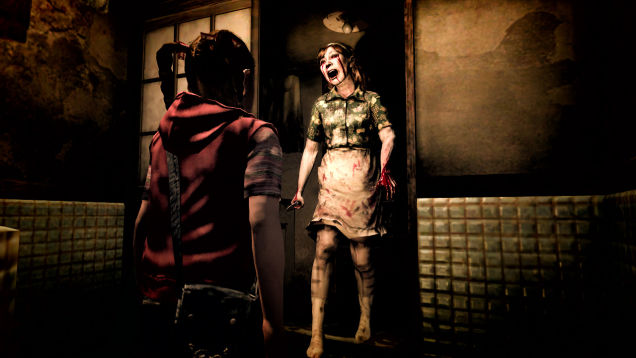 Another game that shines with previously unused mechanics. We can get into the minds of our enemies to learn more about the environments around us. In this game, our enemies are, for a short time, our friends. We cannot advance in the game without them.
5) PROJECT ZERO II: CRIMSON BUTTERFLY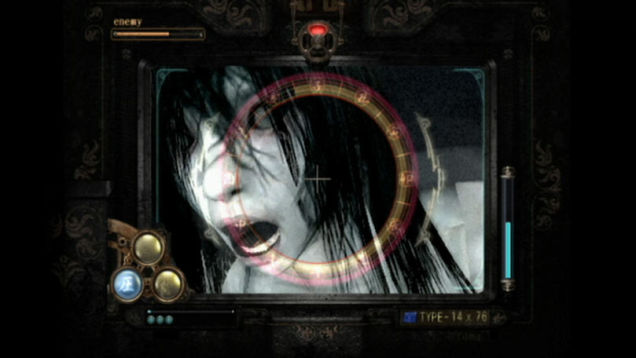 There is a lot of Project Zero after this one, but this episode goes down in history. The enemies are omnipresent: THEY ARE GHOSTS. You can't touch them, sometimes you can't even see them, but they're there all the time. To attack them, nothing more logical: a camera called Camera Obscura which is magical and can hurt spirits. Crazy, you say?
Read: The 10 Best PlayStation 2 games according to Techrale
4) FIVE NIGHTS AT FREDDY'S
Almost all parts of Five Night at Freddy's end the same: a mechanical demon screams at the screen and runs towards you, knocking you off your chair each time (or that might just be me). It is predictable, and that is precisely what is scary. You know when to cover your eyes to avoid a heart attack.
3) OUTLAST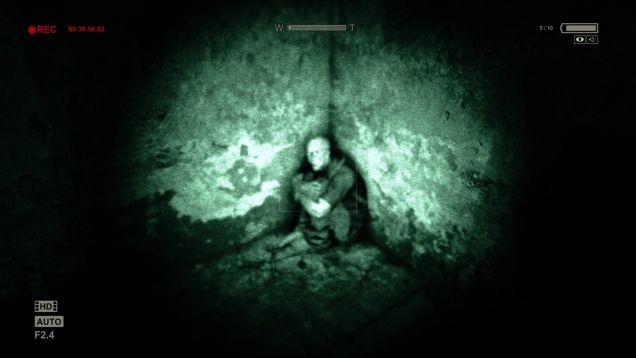 Did you like the Rec films (except the third of course) and their "found footage" aspect as we say in the jargon? You will love Outlast . You play as a journalist in a lunatic asylum whose only equipment is his night vision camera. And most of the game is set in the dark, otherwise it's no fun. The batteries in the camera are quickly empty, so choices will have to be made. Hide, watch and run. Run really fast.
2) AMNESIA: THE DARK DESCENT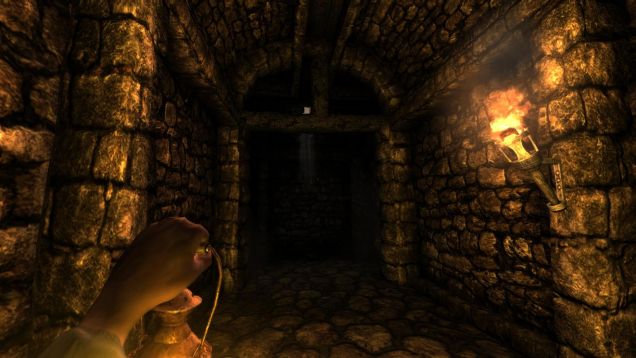 After finishing this game, you can purchase an "I Survived Amnesia: The Dark Descent " T-shirt . No kidding. How to avoid having a heart attack? The sequence of the water there. It's not possible. It's not human. Finishing this game is a trying experience. Our character must hide in order to survive. Except that when he's hiding, he's in the dark, and the darkness drives him crazy. So he is forced to flirt with death. A bit like Deadpool, but less… sexual.
1) PT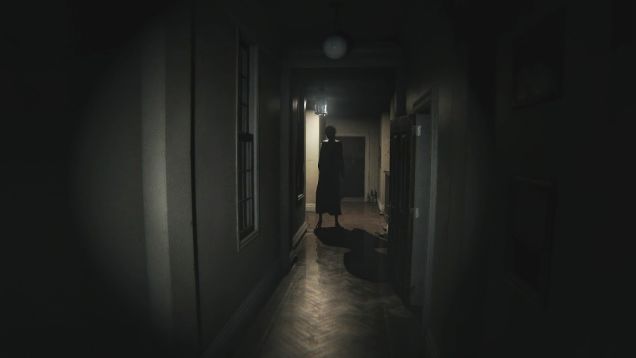 The new king of horror has arrived. And it's not even a complete game. Indeed, PT is a playable teaser of Silent Hills , the next title of Hideo Kojima, father of the Metal Gear Solid saga . The photorealism of the game makes the experience most disturbing. We can no longer wait for the release of this game which will star Norman Reedus, the interpreter of Daryl Dixon in the series The Walking Dead.
And given that a TOP 10 is never enough and that some have in mind other more creepy games, then consider submitting your list of horror games in comments to complete ours!