Google Chrome extensions are, for most people, somewhat unknown, but once you know their usefulness and start taking advantage of them, you can hardly stop installing and testing them. There is something for all tastes and colors: accessibility, blogs, shopping, sports, fun, photography, news and weather, productivity, social, search tools, etc. And yes, among all these Google extensions there are also places to find a job.
To access these extensions you can access directly from here or from the Chrome browser in More tools – Extensions.
The 6 best Google Chrome extensions to make finding a job easier
It lets you know if the email you are sending to companies for your applications has been opened, read (add double check ✓✓ ), and if they have accessed the links.
If you are interested in moving through the Linkedin network to expand your network of contacts, the best way to do it is to send an attractive and personalized message with the connection request. It allows you to add dynamic fields such as Name and surnames, as well as making 10 different templates that will appear to us as soon as you click on the connect button.
This extension is very useful for us to find email addresses, telephones or social networks of anyone with whom we want to connect. Imagine that you find a recruiter that you are interested in having among your contacts for possible vacancies. You can search from Facebook, Linkedin, Twitter, GitHub, Meetup, and Google +, with upcoming implementations to also be able to search in Gmail, Xing or Quora.
There are other similar extensions like Prophet, Hunter, Contact Out, Lusha, Hiretual, Discovery, Connectifier, 360Social, Skrapp, FTL, RocketReach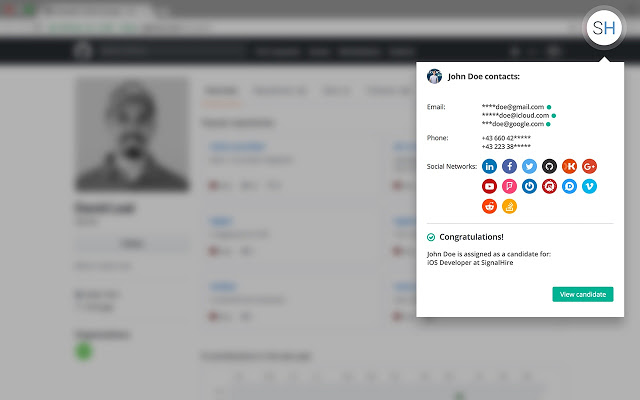 Shows information about the people who send you emails. The interesting thing about this extension is that you can search for companies with which you want to connect and quickly see the contacts available in that company. You can search by name, position or role to find the profile with which you need to connect to send your application.
This extension allows you to save worklists from any website, so you can check it, follow the progress or remember to follow up. It has a panel to organize yourself, set reminders, and advance your job search.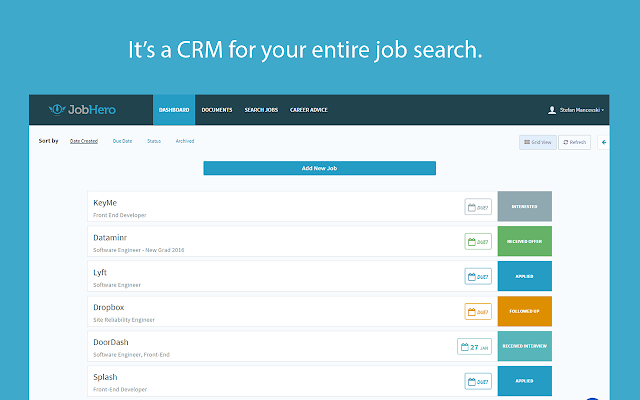 When you email an application and add a professional signature, it makes a much better impression from the get-go. It indicates professionalism, detail, careful with your image and this may be one more point in your employability possibilities. For this reason, we recommend this extension that allows you to make modern signatures by modifying the style, typography, size, color and images, as well as adding RSS feeds. It works for Gmail, Yahoo, AOL, Hotmail and allows you to add your social profiles.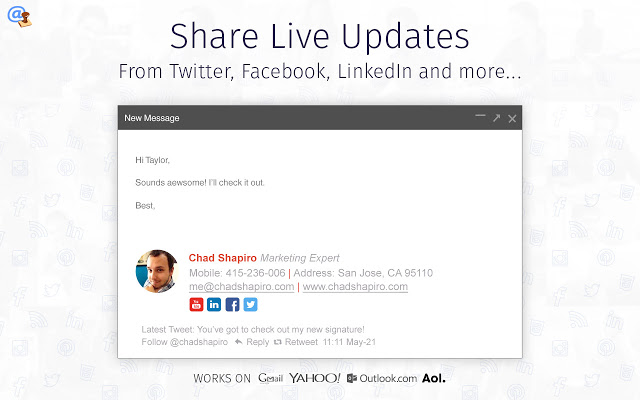 Do you work with a chrome extension to find work that is not on this list and do you think it can be useful to us? Write us your tricks and tools in the comments and we'll add them to this article.